Thanks for the Beets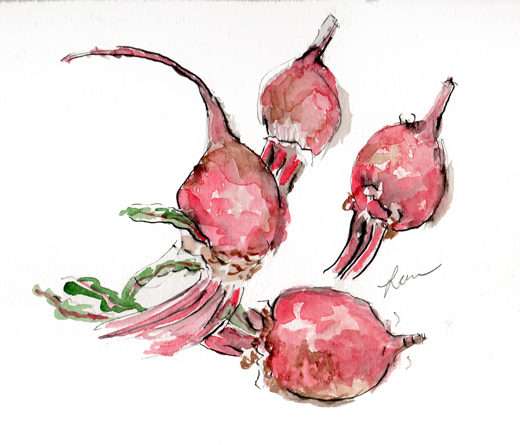 "See that woman walking down the street
Don't you know she brought me my beets
She brought me beets,
She brought me beets,
Yeah, we got some beets."
When my daughter was six months old, we had a family crisis. I won't go into the details, in order to protect family members who aren't anxious to tell the whole wide world all about our lives. However, there were many friends, acquaintances, and community members who helped us, as well as two superb New Jersey surgeons who performed two separate operations on two different patients.
I would like to highlight one person in particular. At the beginning of the crisis, she discovered through a friend that I liked beets. So every week before Shabbat she brought us a different dish containing beets; some had pickles, some had onions, some lemon, some potatoes. But it really wasn't the beet dishes themselves that struck the chord for me; it was her understanding that our crisis did not end in a few weeks. Indeed, it was difficult for almost six months. But she brought us beets for at least four months, and then she said: it's time for me to help another family. That was more than fine with me; I was happy to let our mitzvah lady help another family. I want to stress how thankful I was that she got the lengthiness of the situation and how it went on beyond the first few weeks of help. Getting that extra piece, that meant a lot to me.
She now lives somewhere in Jerusalem; on our last visit, we saw her daughter, and through her daughter I thanked her once again. But for someone who understood difficulty and pain, it's always good to thank her again.