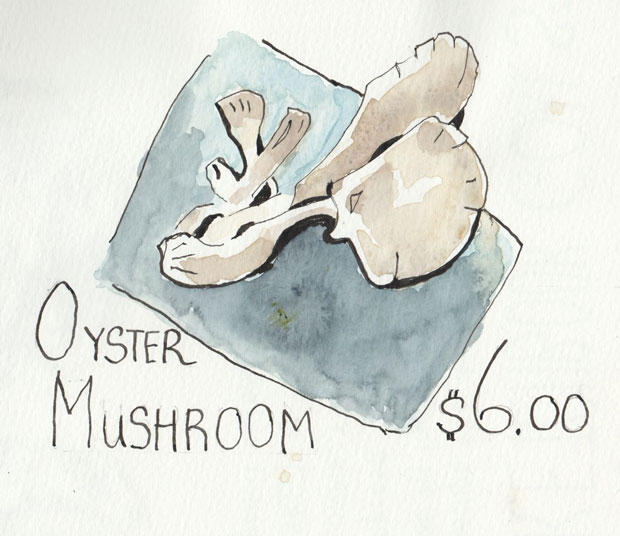 Ingredients:
1 lb. mushrooms
(I used a bag of oyster mushrooms from the Highland Park Farmers Market — marked as 1 lb.)
1 large onion
Olive oil (or coconut oil)
1/2 cup walnuts
1/2 tsp. sea salt or to taste
Spices or dried herbs (I used dried thyme)
This mushroom paté (or mushroom dip or mushroom spread) can be made in a short time. Chop then sauté the onion in olive oil (add salt at the cooking point so it will absorbed well and not be so salty if added later). Add the mushrooms, chopped into pieces. Put the onions, mushrooms, and walnuts in the food processor, then add dried herbs. Turn on the food processor until the mixture is smooth or slightly chunky. Klara Levine, who gave me this recipe, suggested it should be the consistency of haroset.
I wrote a previous version of the mushroom paté recipe here. Enjoy Pesach to all those who celebrate – and to those of us in the Northern Hemisphere, enjoy spring.