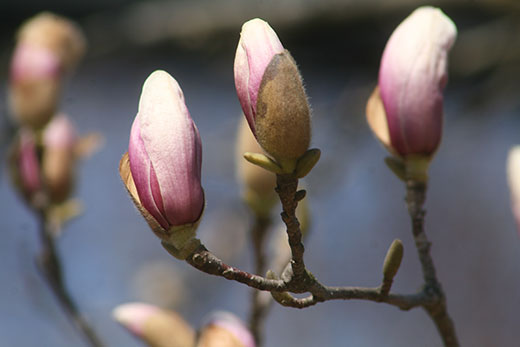 This post is all spring blossoms. Enjoy these magnolia buds.

If you walk down North Eighth Avenue in Highland Park, you can see trees in bloom – magnolia trees.

Cherry blossoms are also beautiful.

I love seeing magnolia flowers on the ground with dandelions. The blossoms don't last – maybe you can see them for two weeks each spring?

Periwinkle with dandelions – this is a different version of the photo I posted yesterday. That post had reflections on recent events; today, I just want to relax among spring blossoms.
What blossoms of spring appear in your neighborhood?