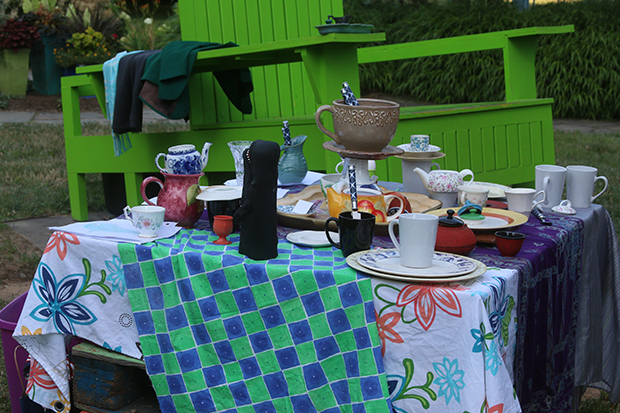 Back in July we attended a performance in Rutgers Gardens. Well, maybe performance isn't the right word. We were told as we entered the woods on the edge of the gardens that we were Alice. Then we met characters such as the Cheshire Cat and the Red Queen. This table displayed the tea party. I really liked the set up. What do you see? I see a tablecloth that looks like a chess board. And teacups. Thank you to reThink Theatrical for a fun evening.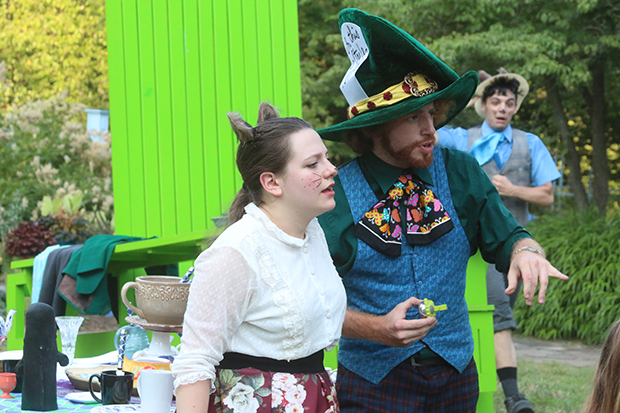 The Dormouse and Mad Hatter were right next to us. In the photo you can see the March Hare approaching. The large green chairs are part of the regular Rutgers Gardens display.
A friend posted her colorful teapot on Facebook this summer. I was inspired. I had a busy summer of work and family events, but while riding as a passenger in a car on the way to see my daughter perform in sleepaway camp as the Wicked Witch of the West, I produced this teapot sketch: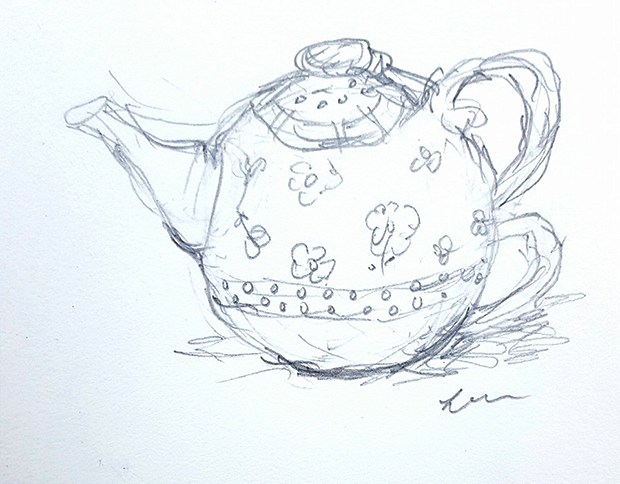 A few weeks later while in a hotel room I did a colored pencil sketch of the teapot: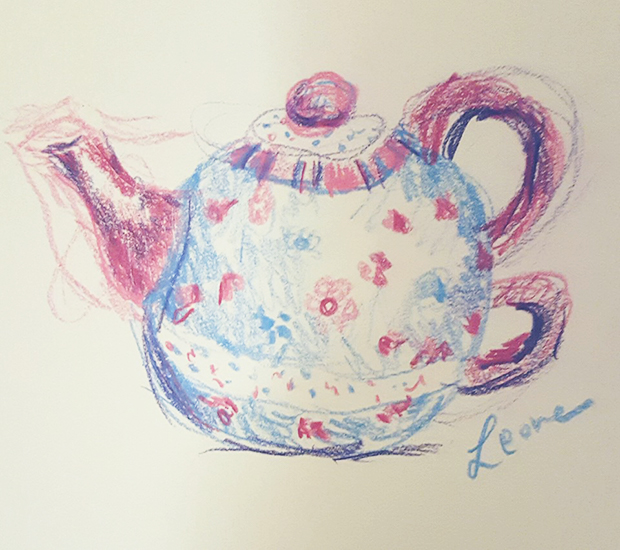 I am a fan of fanciful teacups and teapots – to sign up to read more of these posts by email, please click on the teacup in the sidebar of this blog (should be down at the bottom if you are reading on a phone).
Thank you for visiting – I plan more sketches in the future!