Oh Deer, Rabbit and Magnolia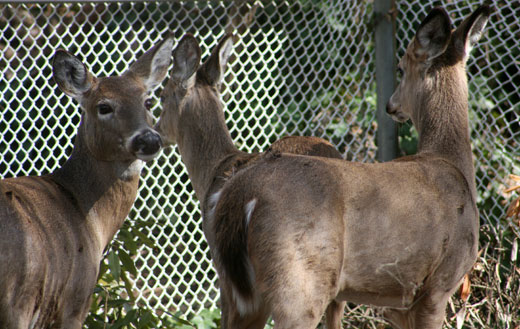 I saw one then two then three deer in a neighbor's backyard. I approached them with my camera, and they backed into this corner. Then two hopped the fence. The last one stayed behind and nibbled an evergreen bush. New Jersey is getting so developed the deer are living everywhere, or so it seems.

This rabbit seems to be living in our backyard. I saw him twice yesterday.

My neighbor's magnolia tree has started to blossom. You can see the buds of the magnolia on this post. The yellow background in this photo is from the forsythia.

I decided to give my magnolia blossom a blue background.