Nature Notes: Butterflies and Mushroom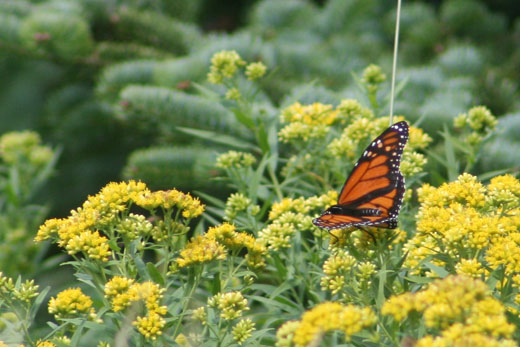 Mount Greylock in the Berkshires has a lot of goldenrod on top of the mountain. And many happy butterflies are enjoying themselves.

We also visited The Mount in the Berkshires, where Edith Wharton lived for a while with her husband (before she divorced him) and his dogs. There is a pet cemetery near the garden that has lots of tidy flowers, many of which are butterfly-friendly, like this butterfly bush. The Whartons allowed their dogs to sit at their fancy dining table along with distinguished guests (is that natural? as this is Nature Notes).

We saw this red mushroom besides the trail that we climbed to the top of Mount Greylock.