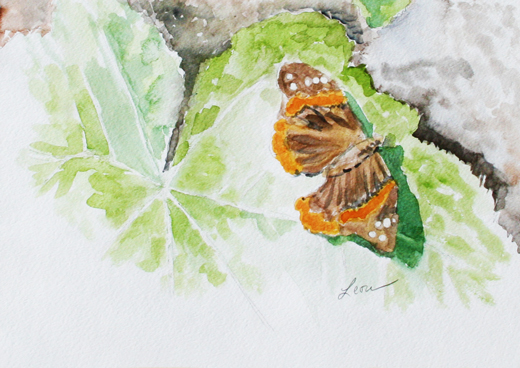 Red Admiral Butterfly on a Leaf: watercolor painting by Leora Wenger – created with masking fluid and watercolor paint.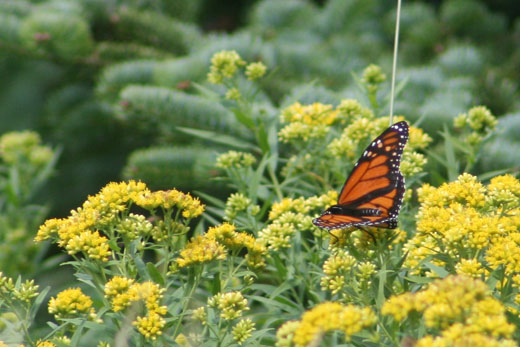 Butterflies and Mushroom in Berkshire Mountains- butterflies and mushroom on Mount Greylock, butterfly at The Mount where Edith Wharton lived.
Butterfly lands on a purple ageratum flower at the Cape May Migratory Bird Refuge in New Jersey. And Lewis Carroll thought he saw an Albatross flutter round a lamp.