Today's Flowers in the Golan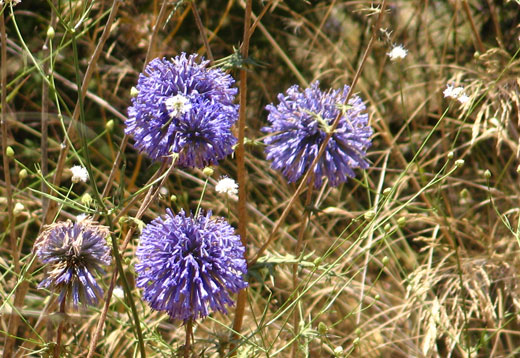 These globe thistle flowers were growing all over the hillsides when we visited Banias in the Golan Heights, Israel last June.

They give the hills a pretty purplish look.

The Golan is a beautiful place to visit, with many places to hike and mountains to view.
Today's Flowers is hosted by Luiz Santilli Jr. Thank you, Luiz, for featuring flower followers who share photos in a fun fashion.