Caption This Story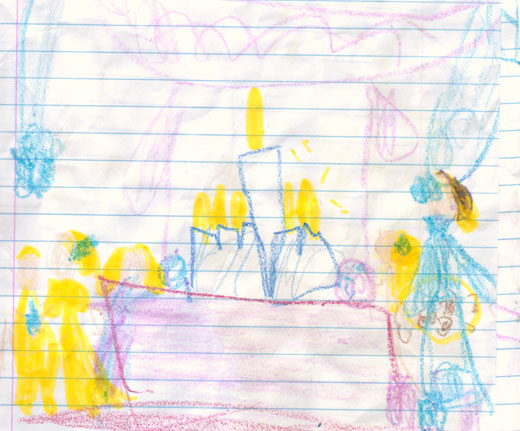 My daughter gave me a book of her drawings as a Chanukah present. I am supposed to write in the story myself.
Can you help me? Is this a queen or a princess? Who are those folks in yellow? Is that a cake in the middle? A castle? A cake of a castle? Oh, maybe it's a chanukiah (a menorah)! And maybe some of you are better than me at understanding kids' drawings.
Thanks and enjoy whatever holidays you are celebrating this week.