Red Train of Allaire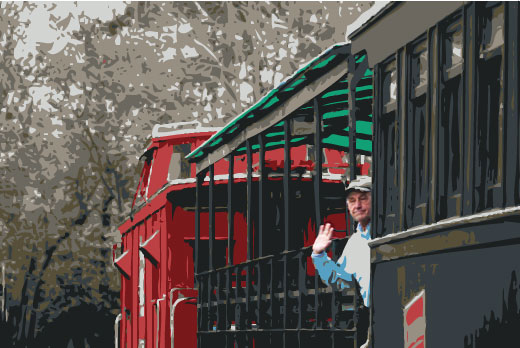 We will really have to go somewhere else in New Jersey soon, because I keep showing you images from our wonderful trip to Allaire State Park (if you click on that link, you'll see all my posts on Allaire). There is a fun train ride called the Pine Creek Railroad at Allaire, and I had fun using the Live Trace tool in Illustrator to come up with the above image. I used Photoshop to get the train conductor's face to look not posterized, by putting the photo under the Live Trace image and erasing the Live Trace layer on his face.

Another version: this one shows more color and detail, especially of the foliage behind the train.

And here's the caboose at the train's end, turning the corner.