Nasturtium and Oh If I had Time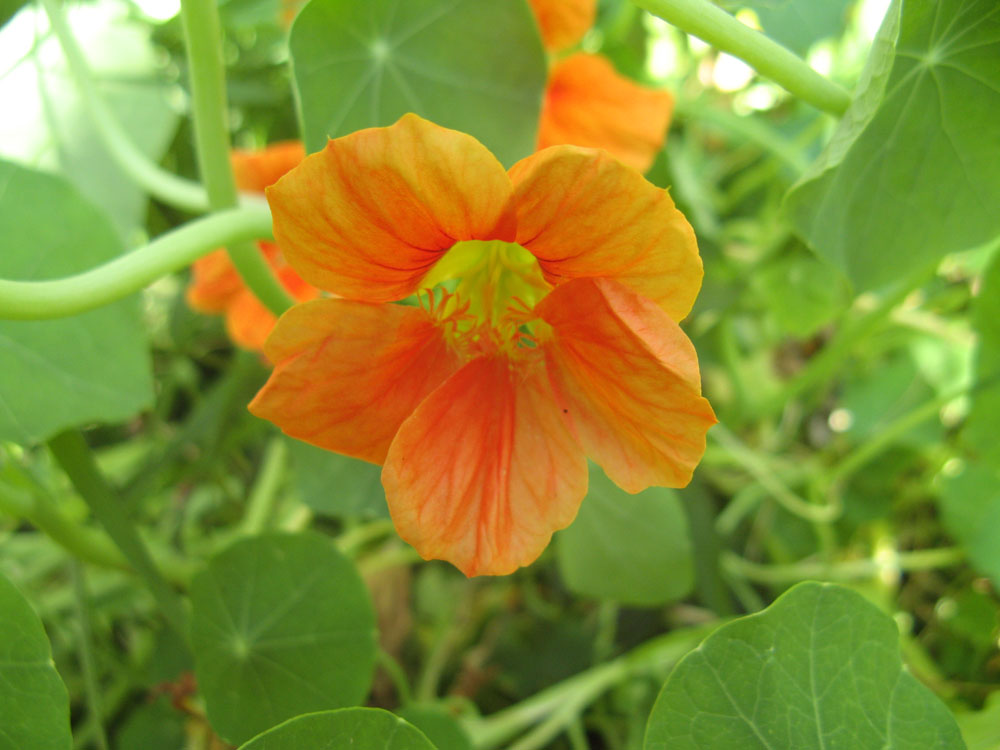 If I had time, I would write these posts:
Review of The Man in the White Sharkskin Suit, by Lucette Lagnado, a fine, moving, fascinating book
Review of Isaac's Torah, by Angel Wagenstein
Millet Pilaf recipe or my nickname for it, millaf
About braces? And kids?
I have had time to putter in the garden, and so our family has enjoyed salad with nasturtium and nasturtium flowers.