Thursday Challenge: Urban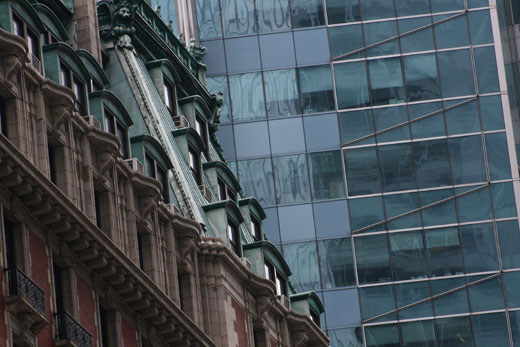 New York City is a great place for viewing contrasting architecture: here's modern, paned glass with nineteenth century brick and mansard roofs. This is somewhere near 6th or 7th Avenues, in the forties or high thirties.
Thursday's Challenge is "URBAN" (Buildings, Traffic, Graffiti, Signs, People,…). Next week's challenge is METALLIC (Metal, Shiny, Mirror, Clothes, Cars, Jewelry,…).