Summer Stock: Fireworks on the 4th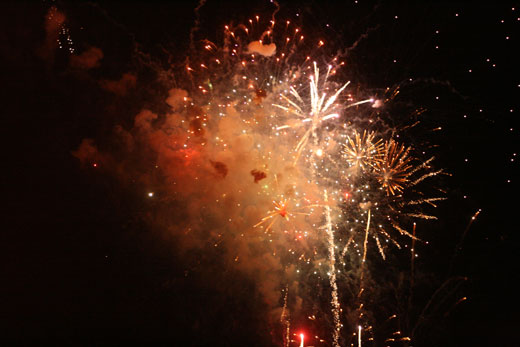 Last year we watched the fireworks on Asbury Park beach. This year we plan to travel to Donaldson Park (a five minute drive from home) to watch the local fireworks show. My daughter and I have planned a picnic dinner – she and my son remember being hungry last year on the beach and watching others with their picnic feasts.
If you don't live in the U.S.A., on what occasions do you get to see fireworks?