One Hundred Equals Twenty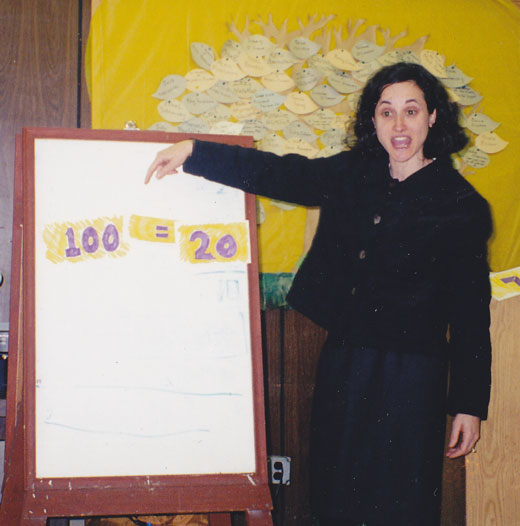 Way back over ten years ago, my then kindergarten age son and I were supposed to do a presentation to the rest of his class on a topic related to the book of Breishit. However, my ever social son never took a class with Janice Tomich on presentations skills, so he hid under the table. Instead, I gave the presentation myself.
It seems I started to blog about 100 20 and 7 back in 2008, but I never completed the post. Can anyone explain in the comments how 100 equals 20?
(Update in 2022: see the comments to learn why 100 – 20).
Thanks!