Lavan, Yaakov and Leah or Rachel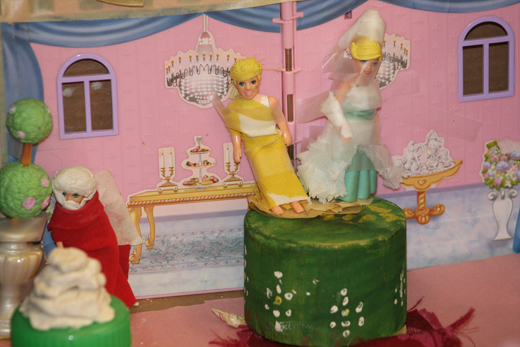 My daughter and her friend worked very hard on this diorama for her school's Torah Fair. It's sort of like a science fair, explained my husband, except the subject matter was all from the book of Breishit. My daughter's project depicted the wedding of Yaakov and Leah. Or was it Yaakov and Rachel? In any case, for those of you who don't know the story, Yaakov first had to work seven years to marry Leah. He thought he was marrying Rachel, but Lavan, Leah and Rachel's father, tricked him into marrying Leah. After seven more years, he got to marry Rachel. Poor Leah – I once did a painting of Leah crying.
In other news, my eldest son graduated from high school, which emotionally is charged for me – how could my first baby be a high school graduate? We discussed in the car on the way home what is the meaning of "real life" – does being a high school graduate mean one has entered the real world? According to my niece who just finished her first year of college, college is not real life.
My blog workshop went quite well – Blog Workshop slides are now up on slideshare. Planning to write a post about the workshop soon. Meanwhile, Valeri Weidmann wrote an amazing summary of the Highland Park Public Library blog workshop: Thanks, Val!