Flat Illustration Trees and Leaves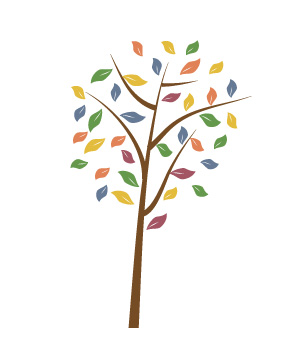 In a continuation of a banner that will have houses, trees, clouds and some text, I started working on trees. The one above is the one I like best, although I realized that I should get the tree trunk to be straighter if I want to use something similar in my banner. There are many details to construct, and getting everything to work together and not be too busy will be an interesting challenge.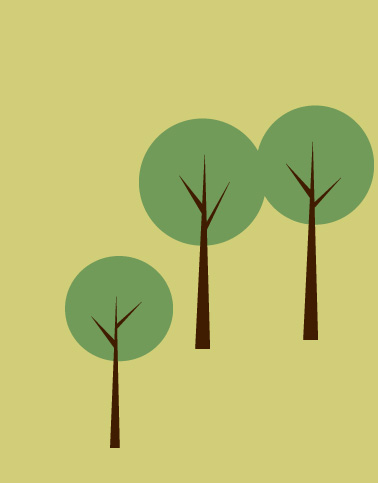 This was my first set of "flat illustration trees." These trees are made up of triangles and circles. One version of this had a grunge look added at the end (using Photoshop – the shapes where created in Illustrator). If you examine illustrations of flat design, you will often see trees depicted in a similar manner of only these basic shapes.
What makes an illustration "flat design"? How does it differ from other art? It's missing the shadows. And it's made up of simple shapes. It's often vector art, so it can be made bigger or smaller without losing its look, unlike a photograph with pixels.
If you are interested in making tree illustrations yourself, check out my Pinterest board of Illustrator and Photoshop Tutorials.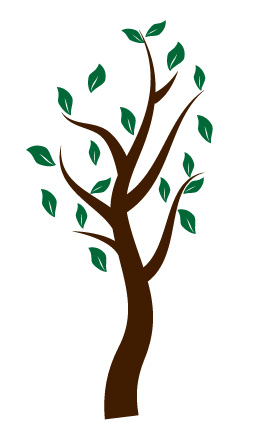 Both these two illustrations use the same twirly tree trunk. The bends of the tree trunk add a certain look that might go well with a different illustration – I think I will go with a straighter trunk, as the houses are quite straight as well. On the other hand, maybe a twisty trunk would be welcome next to a stiff, geometric house.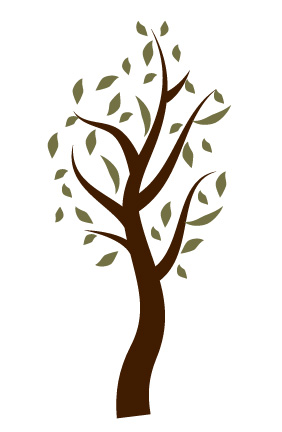 Of these illustrations, do you have a favorite? Any parts that you like in particular? Have you noticed flat design on any sites that you visit?