Girl with Sunglasses – Watercolor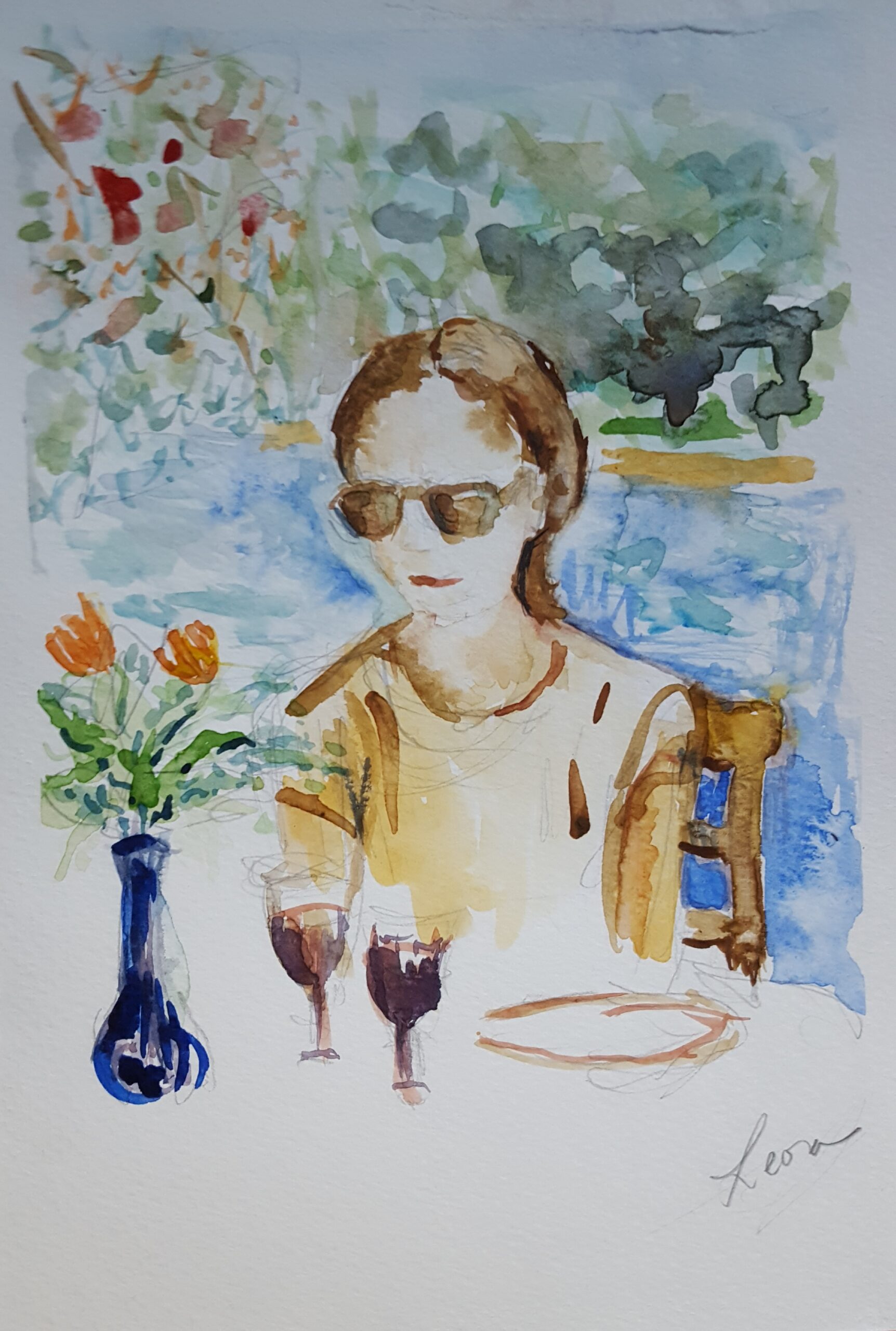 After months of not painting or posting, I am finally back to doing watercolor! Here is a watercolor painting of a girl wearing sunglasses. Does she look like a spy? The setting is Grounds for Sculpture in Hanilton Township, New Jersey, a wonderful place for an excursion.
I am happy to paint watercolors again. What subject(s) should I tackle next? I will play with ideas.
Note: I need to remember that I used software called VueScan to do this scan. When I did it straight with Photoshop or with Image Scan on the mac, both came out too bright and blurred details.
I hope you will continue to visit. Feel free to leave a comment on any creative endeavors you have been pursuing or enjoying.