Boy in Tree – Watercolor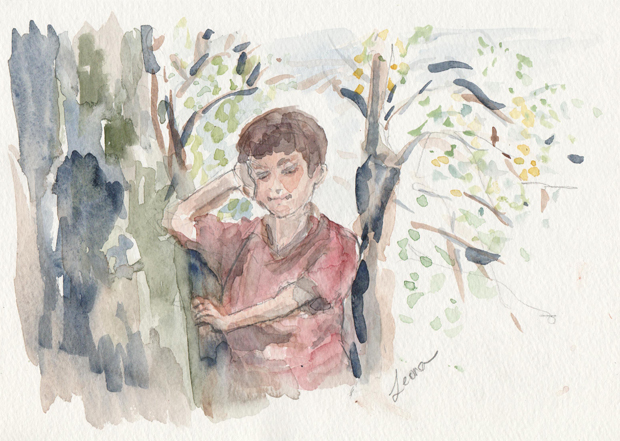 What are the things in life that bring you joy? I love when I get inspired to paint or draw. A few weeks ago I found this old photo; a day later I had painted this watercolor. Fortunately or unfortunately, I have been busy with other parts of my life, and I have not painted nearly as much as I would like. Sometimes I do take a sketch pad with me, so there are a few drawings of people in my sketch pad. I found another photo that could also make a nice watercolor – perhaps I will squeeze in the time to do a watercolor of that photo.
Thank you for visiting!