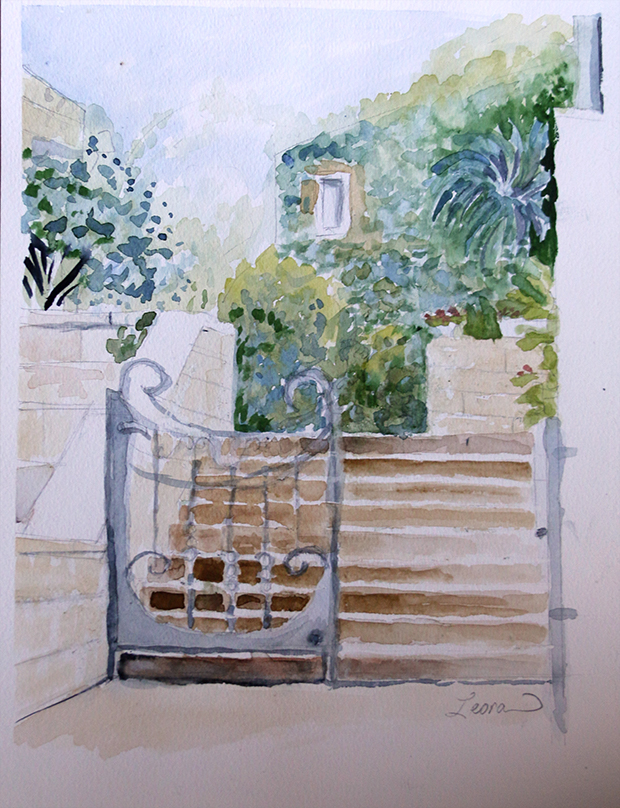 Last December we stayed in the beautiful Jerusalem neighborhood called Emek Refaim. I took a photo of the this residence with a gate and stairs. Recently, I created this watercolor. In addition to being a study of a piece of a residential area, it is a study of greens. How many greens can one create in watercolor – you can take any other tube of color, even a red or a brown, add a bit to the green, and you have a new green, often a grayer green. Stairs (with shades of brown and tan) draw the viewer into the scene.
I started posting my artwork and some photos to Instagram – feel free to follow me on Instagram. I will continue to post my favorite artwork here on Sketching Out, because on a blog it feels more permanent (though what in life is really permanent). And there is more opportunity to discuss the artwork.
If you want a good watercolor book, I recommend David Bellamy's Complete Guide to Watercolour Painting.