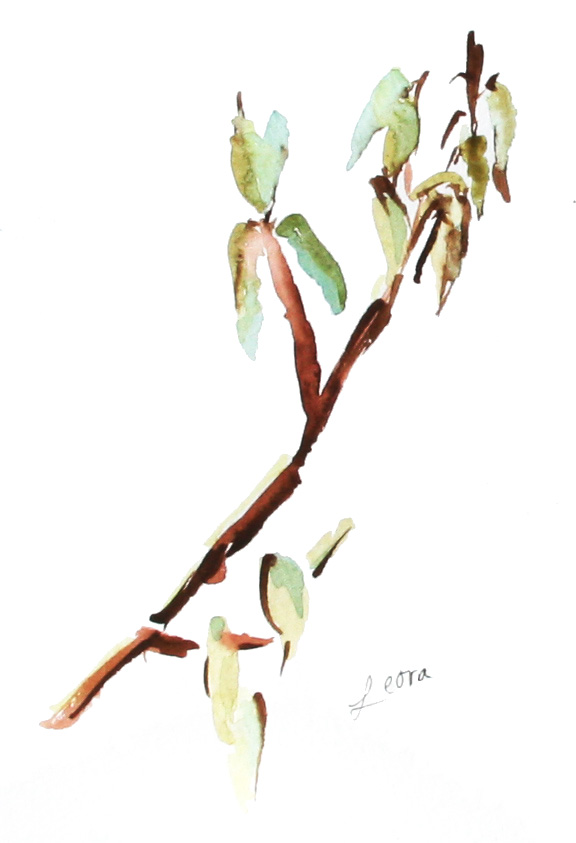 I participate in an online Facebook group called One Watercolor a Day, based on the book by Veronica Lawlor. There are many exercises in the book, and every few weeks I do an exercise and share it in the group. Recently, I've been sharing the watercolor exercises on this Sketching Out blog as well. The most recent exercise was Do a Study of Nature, and it was fun to sit outside and paint: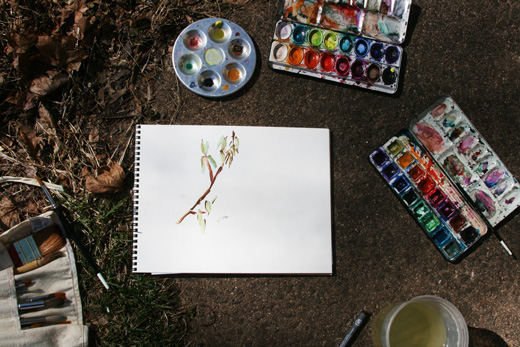 This particular painting is a sage leaves watercolor: I took a look at my sage plant that has come back year after year and did a little painting study. I once tried to plant more sage in the back of my yard, and those sage plants unfortunately died. This sage plant, however, that is close to my kitchen back door, has managed to re-emerge after many a winter. Happy that today was such a nice day, so I had an excuse to sit outside and paint in between cleaning my house for Passover.
I find sketching from nature a great way to learn – you really need to observe to come up with a little watercolor painting quickly. I did two others before I decided to limit my color palette and limit my subject to the sage leaves.
It has been a while since I've participated in a Nature Notes, one of my favorite online memes run by my friend Michelle over at Rambling Woods. Here is a cardinal shot I had in my stash but never got a chance to share until now: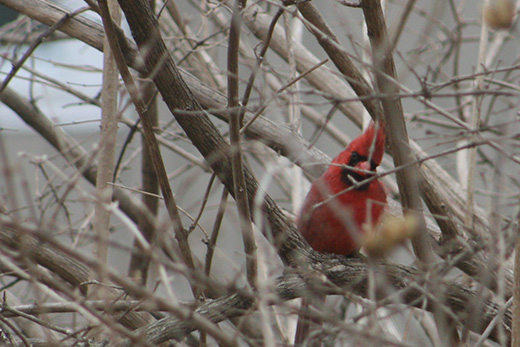 Do you cook with sage? Do you have it in your yard? Have you ever painted outside?
For more Nature Notes: