Painting a Pomegranate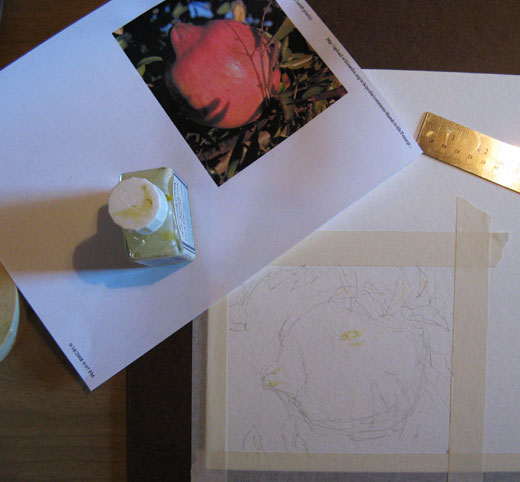 I finished my pomegranate watercolor. But I will post the watercolor in another post. This post is about the process. After printing the photo of a pomegranate from Wikipedia (thank you, Ilana-Davita), because I haven't yet seen one in our supermarket, I taped some watercolor paper down to a board and made the painting just a little bigger than the original photograph. I like doing small watercolors because they fit in nicely in my scanner. I put down a bit of masking fluid in the spots where I want the paper to stay bright white. And I drew with pencil an outline of my painting.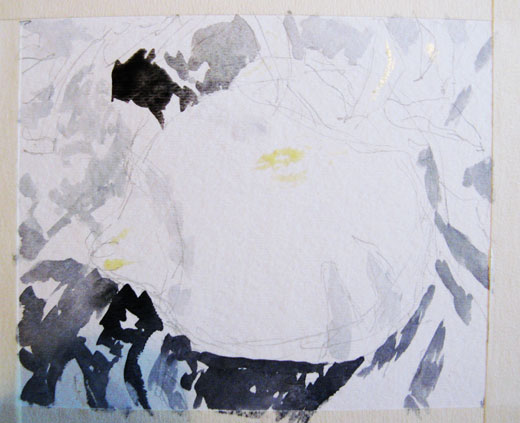 It is important while working on the beginnings of a painting to squint. One needs to know where the darkest darks will be; we are now looking for values. Before applying any paint to the pomegranate, I painted the darkest areas with a blackish-blue color. Where I needed the dark to be lighter, I put it in more water. In watercolor, one often uses water to tone down a color.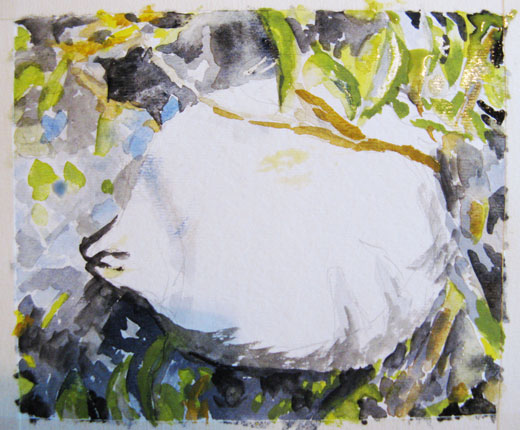 Here I painted some of the leaves and branches. How to get the blues of the sky was a little tricky. I watered down some blue paint a lot, but I had to be careful it did not mix with another color. Also, once I have darker colors around the light color, that helps the light part look light.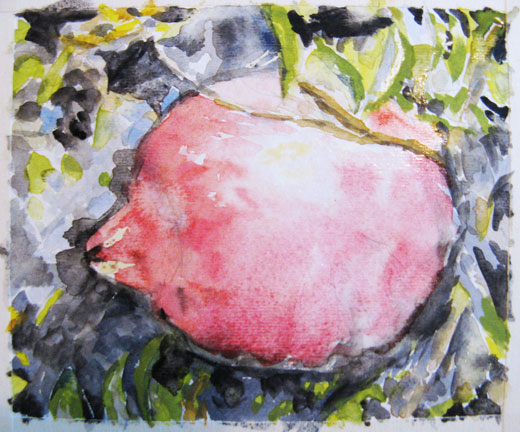 Finally, some red paint is applied to the pomegranate. But one could see the shape before I added the red, correct?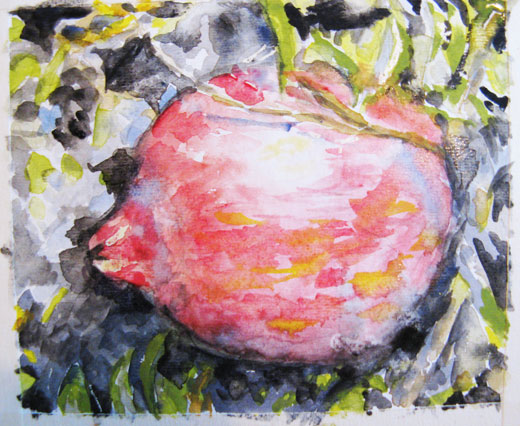 I added some yellow to the pomegranate, because I saw some yellow in it. But you will see in my finished product that I toned down the yellow, because in this version I felt it was too strong. I also removed the masking fluid with an eraser.
I hope you will come back tomorrow (Tuesday) when I post the finished watercolor.