U.S. Consulate on Agron Road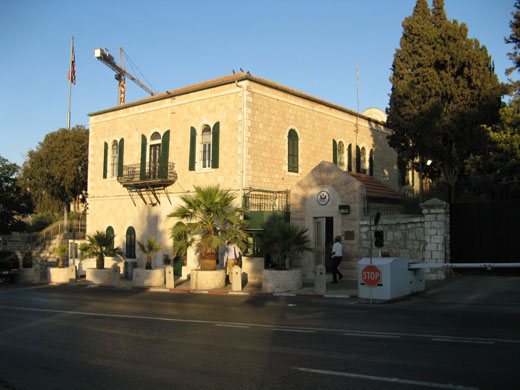 The Rebbetzin's Husband has a radiant Haveil Havalim, the blog carnival of the Jewish blogosphere, posted. I thank him for including my Windows of Jerusalem post, which has a detail of the above photo. And for connecting my post to Yom Yerushalayim, Jerusalem Day, which is at the end of this month of Iyar.
Klara correctly identified the building on Agron Road as the U.S. Consulate:
On Agron Street there is a U.S. consulate building, not THE Embassy, but definitely has an American flag there. I have to agree with Batya that the building (stone) and the windows (and trissim, shutters) are common in many older buildings.