Jerusalem Day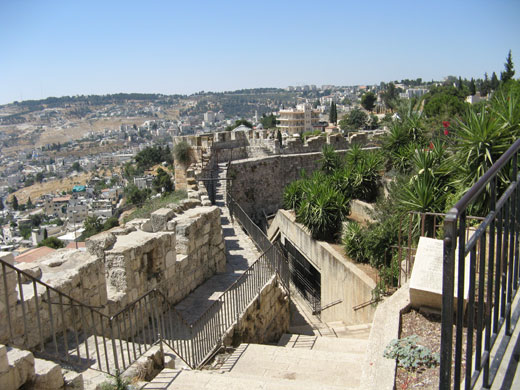 Fifty years ago Jews could not walk here, along the walls of the Old City. There was a barbed wire fence preventing entrance. In 1967 all this changed, and thus tonight begins Yom Yerushalayim, Jerusalem Day. After June 1967 not only were Jews and others allowed into the Old City and to visit the Kotel, the City was once again in Jewish control, as it had not been for 2000 years. Jerusalem has been a holy city for the Jewish People since the time of King David.
From Wikipedia, here is what Moshe Dayan said on that day:
This morning, the Israel Defense Forces liberated Jerusalem. We have united Jerusalem, the divided capital of Israel. We have returned to the holiest of our holy places, never to part from it again. To our Arab neighbors we extend, also at this hour—and with added emphasis at this hour—our hand in peace. And to our Christian and Muslim fellow citizens, we solemnly promise full religious freedom and rights. We did not come to Jerusalem for the sake of other peoples' holy places, and not to interfere with the adherents of other faiths, but in order to safeguard its entirety, and to live there together with others, in unity.
Posts on Jerusalem Day or about Jerusalem in the news: