Ruby Tuesday at Howell Farm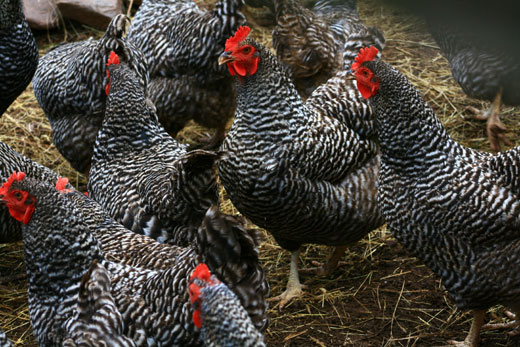 Each area of the farm to visit was marked on a tourist map with a number, and in those areas there was a subtle number marking the spot.

Does anyone know what kind of vegetation this is? I don't think it's swiss chard; the stems don't look as coarse. Update: I have been informed by some of my readers (thank you, EGWow, Carletta and Jim) that these are beets. Jim says they need some fertilizer. I guess the farm folks are paying more attention to the animals than the garden.
For more posts with a little red or a lot of red, visit Ruby Tuesday: