Traffic by Jill Caporlingua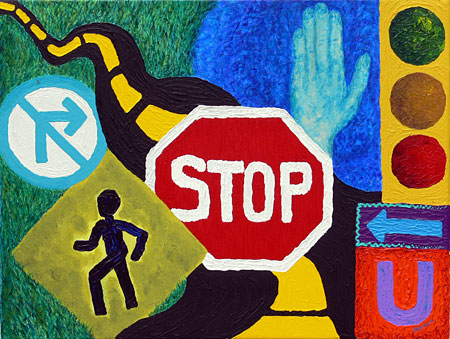 Jill's painting of Traffic has been voted among 12 other artists' work to be displayed in New Jersey. Beginning the week of August 17th, Traffic will be on a billboard on Route 9 at Ticetown Road in Middlesex County. Congratulations, Jill! Jill is my children's art teacher and a friend.
For more art by Jill Caporlingua, visit http://www.gallerychaos.net/.
Upcoming: tomorrow I will have a special guest interview with a wonderful illustrator. Hope you will visit then, too!