Cow – Free Associate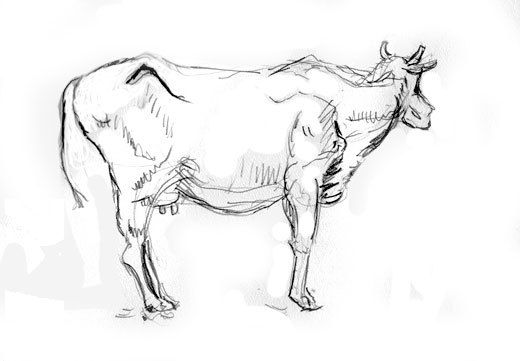 What do you think of when you see a cow? Or a drawing of a cow? Much thanks to Peter Paul Rubens for his help with the drawing.
My original reason for drawing a cow was a I had a chance to read the parsha of Miketz (Torah portion) last week that was read today in the synagogue.
Your turn.