First Thanksgiving Dinner Ever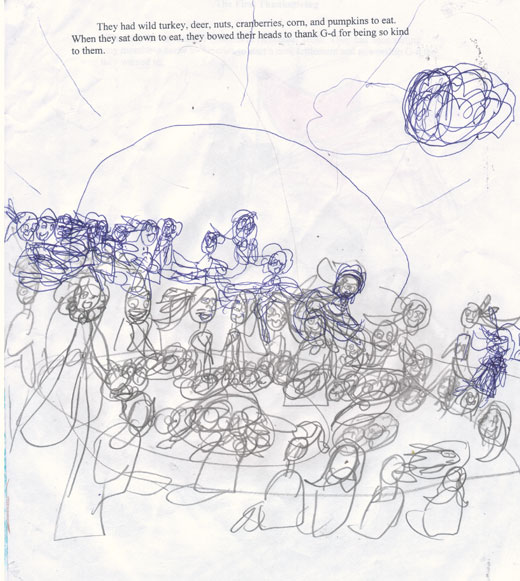 Many of you got the drawing right: yes, this is a depiction by my daughter of the Pilgrims arriving in America on the Mayflower. Above is her rendition of the thanksgiving dinner.
This was what was written above the drawing of the ship:



Note the spelling with a hyphen: G-d.