Painting by My Daughter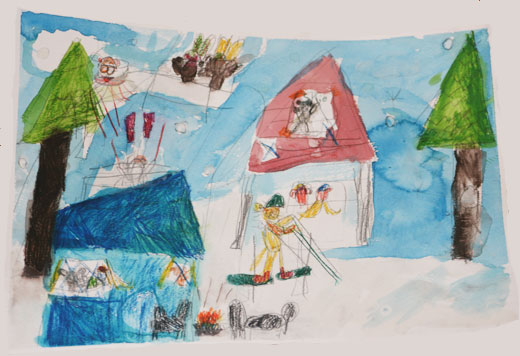 My daughter did this painting about two weeks ago, after our winter vacation.
What do you see?
Note: When I photographed it, the painting was curled; my daughter didn't paint it with the curl at the top. Maybe I could have taped it down before photographing it. Next time.