Post Pesach Pause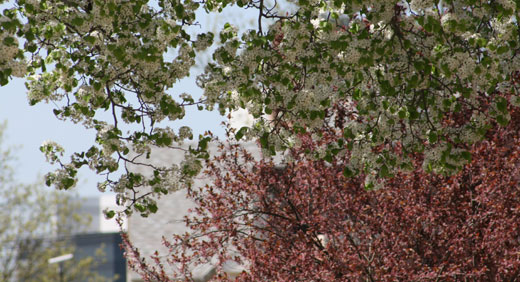 Those of us recovering? re-emerging? from having celebrated Pesach (no noodles, no bread, no pretzels, no oatmeal, no breakfast cereal except for ones that should be outlawed, no rice if Ashkenazi, no beans if Ashkenazi, no corn chips if Ashkenazi, no peanut butter if Ashkenazi, no popcorn if Ashkenazi and lots of cooking and food and meals) may be experiencing difficulty in reconnecting with the planet. I think a good night sleep tonight for me will help do the trick. More importantly, my kids finally return to school tomorrow, though my eldest sighs it was too short a break.
Any Pesach recuperators having a hard time looking at a potato?
Some great links:
I'm reading The Magicians by Lev Grossman. I finished Harriet Reisen's Louisa May Alcott: The Woman Behind Little Women. It left me with great admiration for Louisa May Alcott – she worked hard to support her family (never married – she supported parents and sisters), volunteered as a nurse in the Civil War, and in an era when women had few choices of livelihood, became rich and famous. She unfortunately became ill in her middle years and died at age 55 probably of complications from lupus.
Feel free to talk about whatever you like, as long as it's not rude. (the people who comment on this blog make the world seem like remarkably polite folks – what a group of mensches, that is, good, polite folks).