Review with Nasturtium and Rudbeckia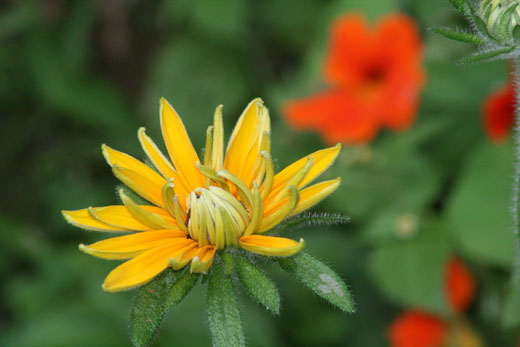 Busy, crazy week – birthday boom bash for my daughter on Sunday, busy, busy, busy with work, then this morning my daughter wakes up with a fever and a virus! The nerve of her – I hope she gets better soon. She is missing the last two days of school.
Where the Fortress Looms: After discovering the fabled Ruin Rui in Ruins, Patrick finds mutated pins and dead racers everywhere. Bruce is the last rebel left. Or is he?
Elsewhere in the Blogosphere