Tall Towers Tale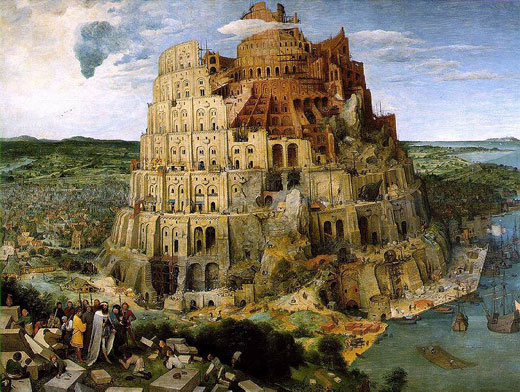 Rabbi Bassous related the following story on Shabbat:
About thirty years ago when the Soviet Union first opened its doors, an elderly woman arrived in Israel who was visited by many rabbis. She was not religious, but she was the granddaughter of someone famous: the Chofetz Chaim. They wanted to hear about her conversations with and stories about her famous grandfather. There was one story in particular that was related. The granddaughter, against her parents' and grandfather's wishes, had attended university. After much education, she came back to her grandfather and said to him, when are you going to give up your old-fashioned ways? The world is moving forward with science and technology; all sorts of exciting new discoveries are happening. The Chofetz Chaim replied, with all these great discoveries, they will build bombs. One day there will be a bomb to destroy the world. While they are building bombs, I am building people.
Rabbi Bassous then went on to relate this to the parsha, where the people build a tower toward the skies.
More on Congregation Etz Ahaim in this post.
• • •
The Kosher Cooking Carnival, post-holiday edition, is on Batya's blog. Thank you, Batya.
The painting is Tower of Babel by Brueghel.