Pajamas Watercolor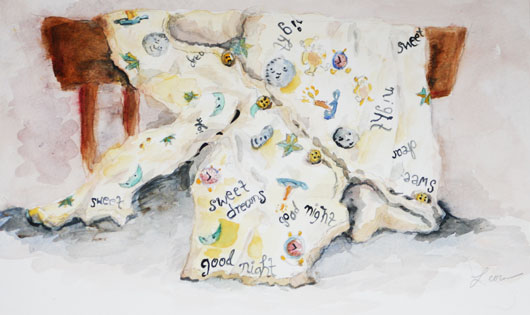 The inspiration for this watercolor was a possible post on networking for my tech biz blog. The idea is many people who work at home would rather spend the whole day in pajamas than attend a networking meeting. I'm not sure this is obviously pajamas; my husband said a blanket? a jacket? before I pointed to the pajamas that were draped over a chair all week in plain sight.
If nothing else, it got me focused on a painting all week. I had been having artist's block for several months.
Update: here's the post on 10 Excuses to Avoid a Networking Meeting.