Thursday Challenge: Farmer's Market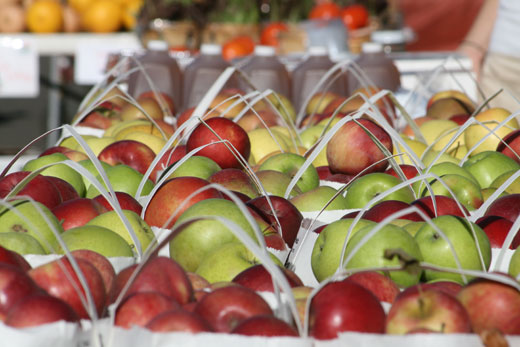 The Highland Park Farmer's Market is over for the season, but the memories remain.

This one of pumpkins is a bit more abstract than the apples photo. It's also more washed out, but I like the painterly quality. Some of us have a hard time picking one, whether it's an apple or a photo.
This week's Thursday Challenge is FOOD (Farmers Market, Vegetables, Meat, Cooking, Restaurant,…).