Purim Illustrated: Esther Points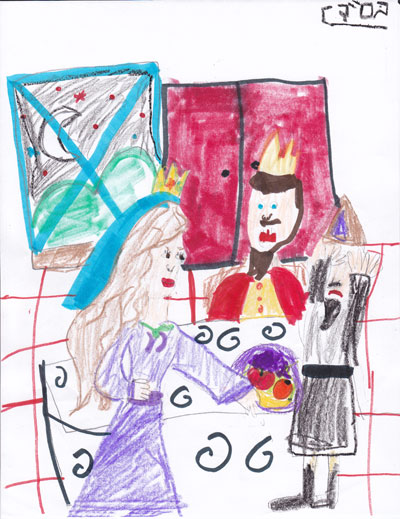 Purim, the Jewish holiday of costumes, festive food, hamantaschen and the Book of Esther, falls this year on March 20. We have begun preparing our annual oatmeal containers that we decorate, fill with edible treats and hand out to a few friends. My daughter created the scene above; I scanned it into the computer, and we plan to print it in a variety of sizes to paste unto the containers.
If you are celebrating, have you done anything to get ready? Any thoughts on the upcoming holiday? Questions?