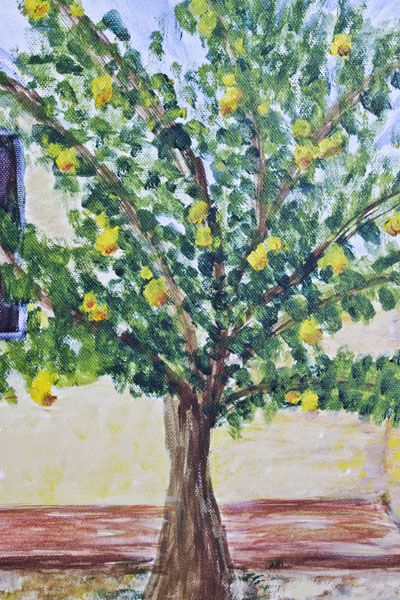 My friend Julie sent me her painting of her lemon tree to post on this blog. Julie, who lives in Hashmonaim, Israel, writes: "All of the fruit on our three citrus fruit trees are ripe. We also have an orange and a pomelo tree."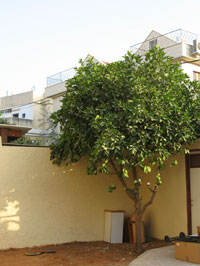 This is one of the trees in her backyard. I took this photo in June 2008, when we visited her family.
See more of Julie's art and photos on her new blog, Israel Inspirations Art.