Raritan Avenue Photo + Drawing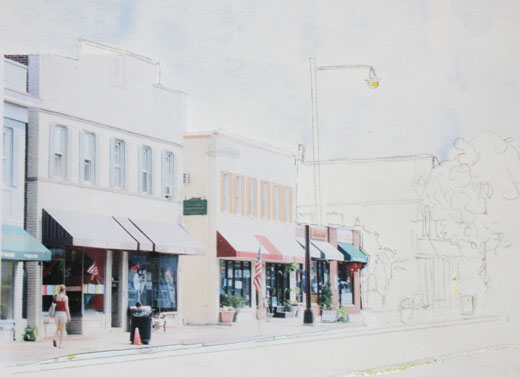 A continuation of my Raritan Avenue studies – here is a photo on top of a drawing. I worked on adding watercolor to the drawing today. I plan to post the watercolor in the middle of this week.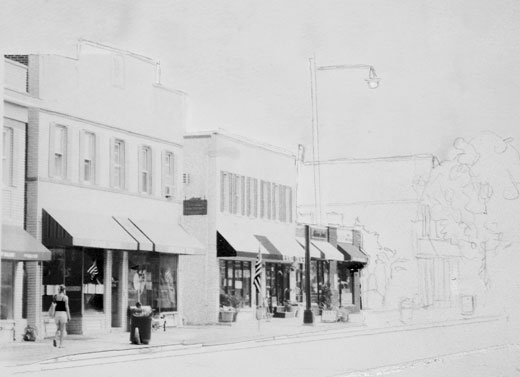 This is same as above, converted to black and white. One can see the lamppost in the drawing doesn't match with the photo – no matter, it matches in the "finished" watercolor.