Raritan Avenue Watercolor Sketch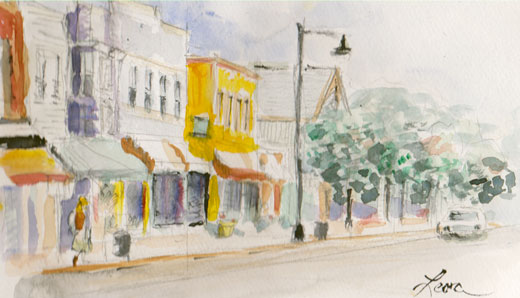 Last night I did this sketch of a block of Raritan Avenue in Highland Park, New Jersey. Can anyone who has been to Highland Park guess which block it is (between which street and which street)? I hope to do more – this one has a lot of grays and blues, and I used some yellow straight from the tube which seems to pop. That's OK for a sketch, but I want to work on more details.
If you have been to Route 27 also known as Raritan Avenue, you will know there are usually tons of cars. I used photos from a few hours before the 2009 Memorial Day Parade, when the street was clear of cars.