Review with New Hope Bridge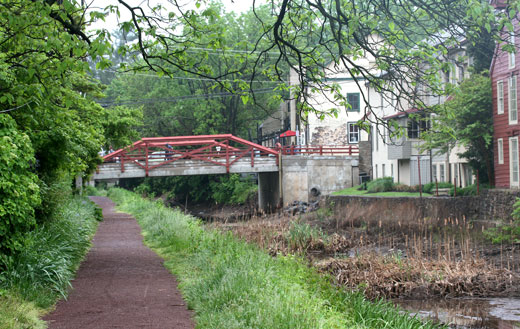 We visited New Hope, PA last Sunday – we went on a train ride, visited the old Parry House and browsed in some shops. This photo of the bridge over the canal is my entry for Sunday Bridges.
FYI, Laura was right about the pickles: ours fermented a few days longer, and they were sharper and more sour! Yum. Use plenty of garlic, if you love the garlic flavor.
Elsewhere on the Web
Here's a photo of the bridge in sepia: