Beanstalk Play and Market Girl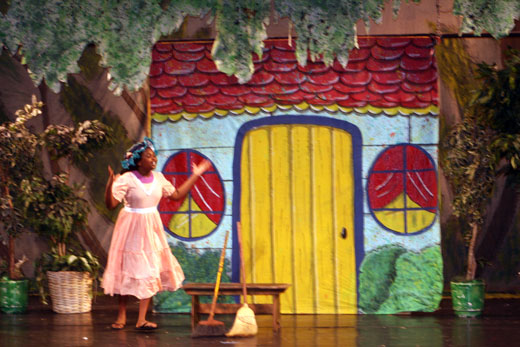 With the temperature and humidity high in New Jersey, is it any wonder that I am posting an indoor activity for Summer Stock? In the first scene of Jack and the Beanstalk at Middlesex County College Theater Camp, the mother looks for Jack and Jill.

My daughter is playing a market girl. She did well in the tryouts, so she may get a bigger role in an upcoming play. As her mom, I try not get my hopes or her hopes up too high.

My favorite character was the giant. My daughter said one of the teen counselors played the giant, who is tall in real life, too.