Facade Revision – Spot the Change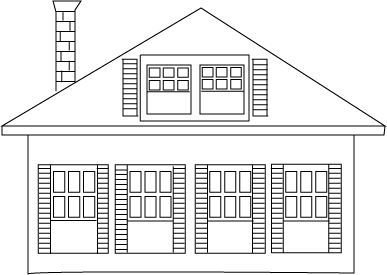 Can you spot the change from this roof to this new one that I am posting today? And I don't mean the background color.
I decided I prefer drawing the old-fashioned way – with paper and pencil and paints. But I will probably plod along with this scheme of roofs until I get to the fun part, which will be adding color and texture and variety.
I hope you will come back tomorrow – I plan to post an interview with a relationships coach. Stay tuned.