Roof Goes Up in Illustrator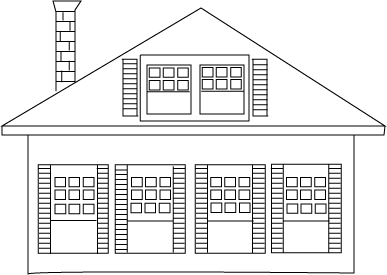 I have been painstakingly working on a project to illustrate three roofs (typical of Highland Park house roofs). Before Pesach (way back in March?) I photographed many of the roofs on our block. I've been sketching them, and I finally "put up" one roof today in Illustrator (using the pen tool), and here is the result. My plan is to do three of these, each one unique but about the same size. Then I will play with them in Photoshop, adding color, texture and details. And maybe a watercolor look with a Photoshop watercolor brush or two.
As you, the readers of this blog, are my cheering squad, I decided I would share with you this one black and white frame of a roof.