Uncle Sam and Baby Robin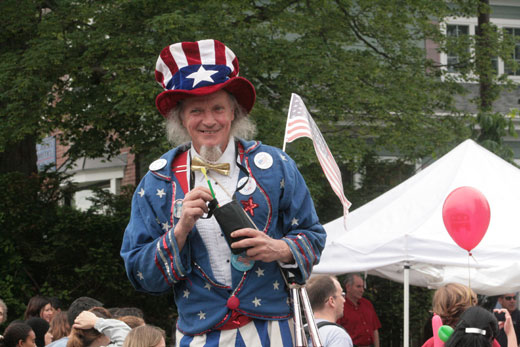 Way back in May I took this photo of Uncle Sam at the Highland Park Street Fair. The fair always seems to announce, summer is coming, summer is coming.

My daughter and I enjoyed roaming Raritan Avenue and taking in all the many booths. As you can see from her pink sweater, it wasn't exactly summer weather.

The highlight of my summer thus far is the nest of robins growing on our front porch. Here's a shot of a baby from last week. This week the robins already have many feathers and don't seem as scared as they did earlier.