Kosher Cooking Carnival Tishrei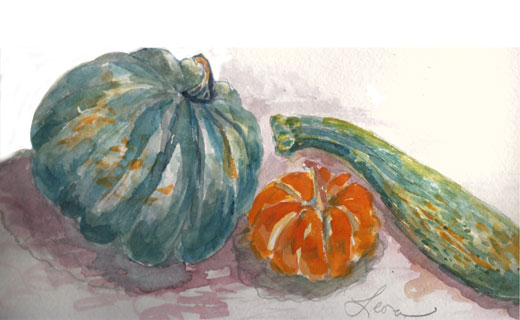 Welcome to the Kosher Cooking Carnival, the Tishrei (Jewish month, the first one, the one with many holidays like Rosh Hashana, Yom Kippur, Sukkot and more) edition. Thank you, Batya, for managing this blog carnival.
What's for Dinner?
Chunky Tomato Soup with Rice by Frugal and Kosher is beloved by her son – I bet other kids and adults will enjoy this recipe as well.
Yosefa went Summer Foraging and showed Purslane Tips and Recipes includes purslane.
Jane presents Hariseh – the recipe. a recipe from a book she reviews called Simply Israel by T. Gila Levine.
Look at this Broccoli and Potato Daiya Cheese Bake – Vegan – did you say vegan?
This one looks delicious: Herb Lentil Salad
I like quinoa! And it seems that Batya likes quinoa, too.
Batya has some yummy suggestions for Easy, Healthy and Yummy Vegetables .
Rivki Silver participated in a Rosh Hashana blog party and made a super salad. Hannah Katsman of Cooking Manager was also part of the blog party – she presented one of my favorite of her recipes, the marinated beet salad.
And for dessert
Do you crave honey cake at this time of year? See Laura's ginger honey cake.
If you want an easy dessert and you have two extra bananas, try my banana cake or is it banana bread.
How about some taiglach for dessert? Mrs. S. can teach you how to make taiglach.
Sharon talks about the grain made by the Jerusalem windmill in the 19th century. In the twenty-first century, there was ice cream, crepes, wine and fruit.
Hiking Food
As summer is over (if not yet officially), I wanted to end with Batya's hike food: pittot, tomatoes, olives and salads on the side.
If you want to submit a post to a future KCC, use this blog carnival link.