Thursday Challenge: Light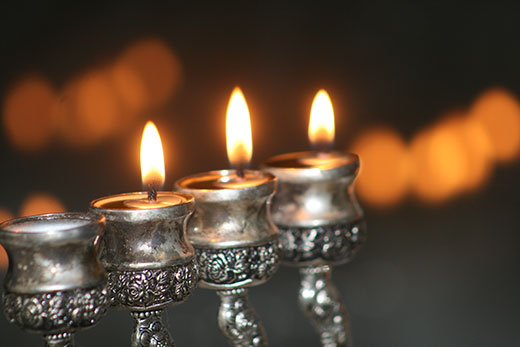 This was my father's chanukiah – as he passed away in October, we had to decide whether to give away his chanukiah or to use it. We decided to keep it. The middle branch, called the Shamash (literally the helper), is broken off, and I plan to get it fixed sometime before the next Chanukah. I am hoping a jeweler can fix it. The photo above shows the candles as they were lit on the third night.

Here is the chanukiah on the last night of the holiday. You can tell it is the last night because one typically lights from left to right, and that chanukiah is going to get filled with light all the way to the very end! The other light in the photos are from our other chanukiot (or their reflections).
Thursday Challenge theme is Light (Photos of beautiful light, reflecting, shining through, colourful,…).