Onions: Watercolor, Colored Pencil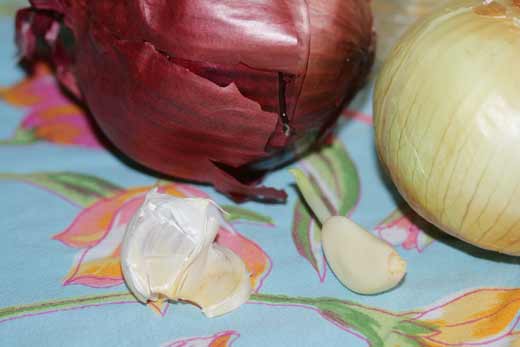 I hope you like onions. This post features onions. One onion is red. One onion is yellow. The scallions are green. The garlic clove in the photo is white (but it doesn't appear in the art below).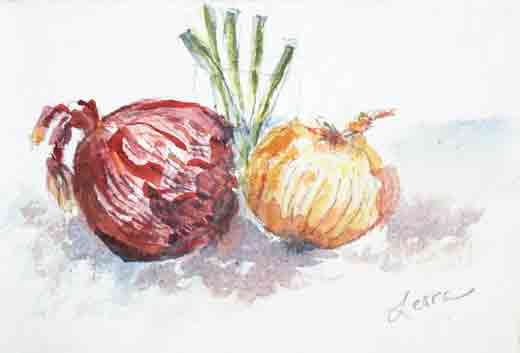 I am showing the onions art in the reverse order that I did them. I am so happy with this watercolor. It is painted in a sketchbook of textured watercolor paper that Jill C. gave to me. I have a drawing of Jill that I did at our first artist group, and I will show in a separate post. I don't want to take it out of the book, but it does mean I have to photograph the art instead of sticking it in my scanner, which is easier.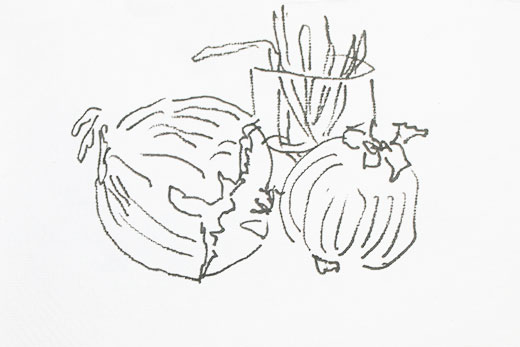 I did this drawing of the onions and scallions with an ink pen.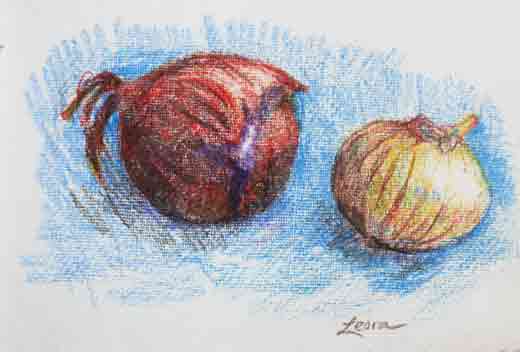 Red and yellow onion are drawn on paper with colored pencils. With colored pencils, it is good to work with different shades of a color and with different colors within an object to produce form, texture and light. I erased a bit to get the light to shine on the onions.