Drawing: Boy Talks to Fisherman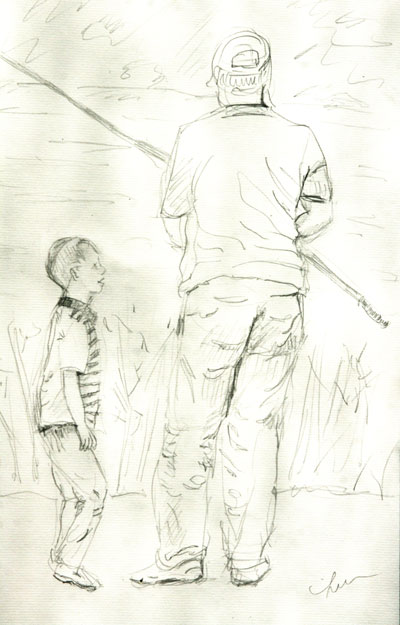 I did a sketch/drawing last Sunday of the boy talking to the fisherman. You can see the first sketch and learn a little about the background of the subject matter: a colored pencil drawing. I keep thinking I should perhaps go back to oils to get more control, especially since I am working on human beings. But oils take a lot of preparation time just to get started painting. Maybe I will try ink and some watercolor. Or some other combination.
Meanwhile, thank you for reading/looking/commenting. If you like, you can take a stab at this question: What the fisherman is thinking?