Review with Street Fair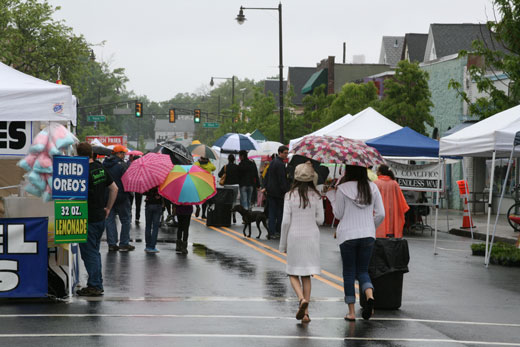 Despite the rain, people wandered down Raritan Avenue last Sunday exploring the booths, talking to vendors and meeting friends. Maybe I'll use this as inspiration for a watercolor – I love the colorful umbrellas.
On My Blog
Elsewhere in the Blogosphere
As an experiment, I wrote this post before I left for Israel, left it as a draft in my WordPress backend, and published it via my iPad mini while visiting Israel. Hope to publish some posts with Israel pics soon.