Fast Day – Jerusalem Memories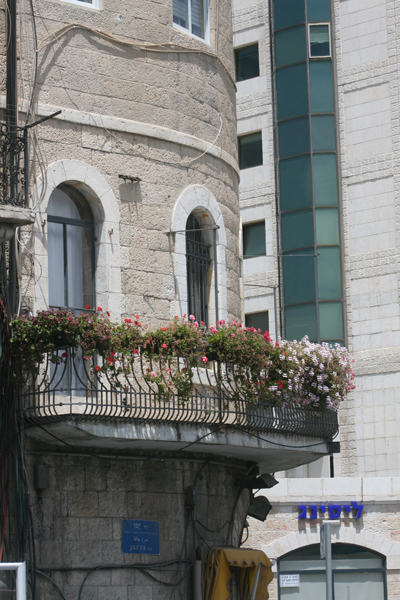 Today is a fast day on the Jewish calendar: Shiva Assur B'Tammuz (the 17th Day of the Month of Tammuz). I have been planning to post some nature notes of jacandra tree blooms and other nature in the Galil, but that will wait until next week. Above is a photo I took when I was in Jerusalem last month. The photo (near the main bus station) shows an example of the mix of architecture in Jerusalem, although if you really want to see the old, old of Jerusalem, visit my post on the City of David. Other posts on Jerusalem: Jerusalem Day and Jerusalem in Ruins.
What happened on the 17th of Tammuz? According to this Chabad article, there were five tragic events on this day, but I will mention this one:
The walls of Jerusalem were breached by the Romans, in 69 CE, after a lengthy siege. (Three weeks later, after the Jews put up a valiant struggle, the Romans destroyed the second Holy Temple on the 9th of Av.)
I'm going to re-post my watercolor from 2011 – you can learn more about its significance on the post Fox in Ruins.