Raritan River Watercolor: Boy and Fisherman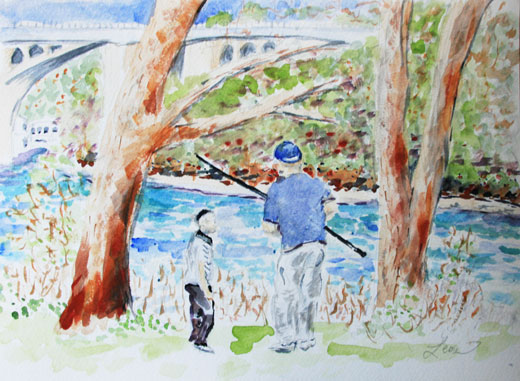 I finished this watercolor painting of a boy talking to a man fishing at the Raritan River two weeks ago at the same time I completed the Highland Park Traffic watercolor. This watercolor belongs to a series of art projects that I have done on this theme. I'm going to replicate some older art river/fisherman projects on this post (so you don't have to click back to look).
Here's the drawing of the boy and man: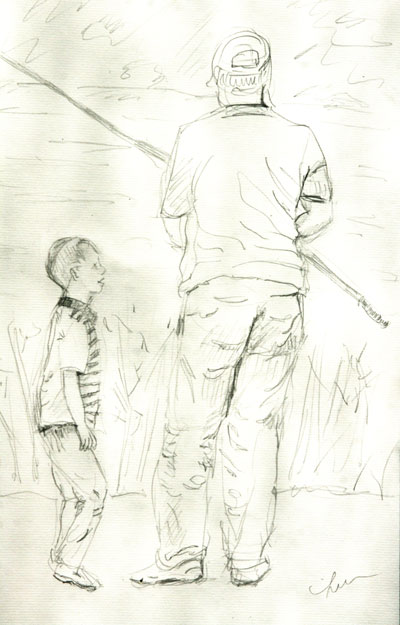 And here's a colored pencil sketch of the scene: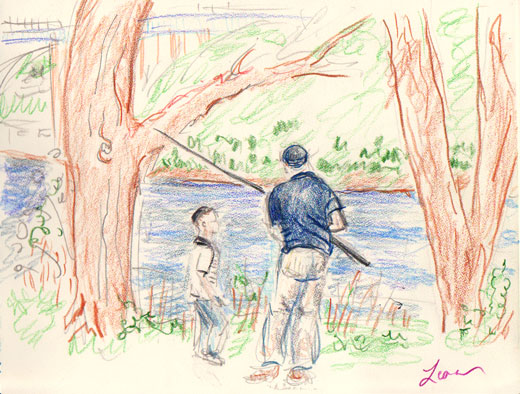 Finally, this is a Raritan River watercolor I did last summer, of a similar scene by the Raritan River: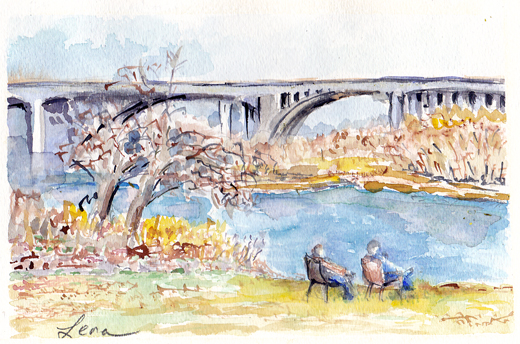 I have some ideas for a next watercolor: maybe a combination of an Israeli flag with jacaranda blooms, mabye an illustration of a therapists since I am working on websites for therapists, maybe another Highland Park scene – we shall see.