Umbrellas in Rain at Street Fair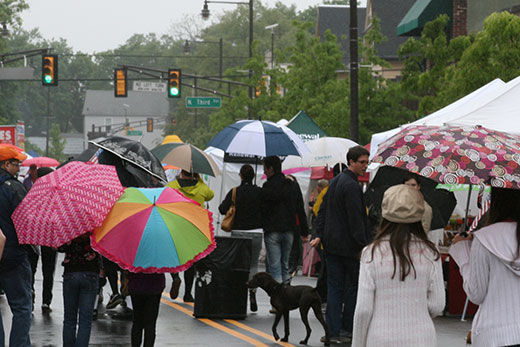 Thursday Challenge is: RAIN (Rain, Clouds, Umbrella, Splashing, Water Dripping/Flowing,…).
Umbrellas in the rain at the street fair in Highland Park, New Jersey: I am working on a watercolor of an umbrellas in rain scene. Look how gray the sky is, then look at the colorful, shapely umbrellas. No wonder artists love umbrellas.
I've been posting a lot of pictures of my May trip to Israel. Did you know that it rarely rains in Israel outside of October – March? That's why rain in those winter months is so important to that country. Where I live in New Jersey, we take rain for granted. It's supposed to rain today.
What do you like about rain?